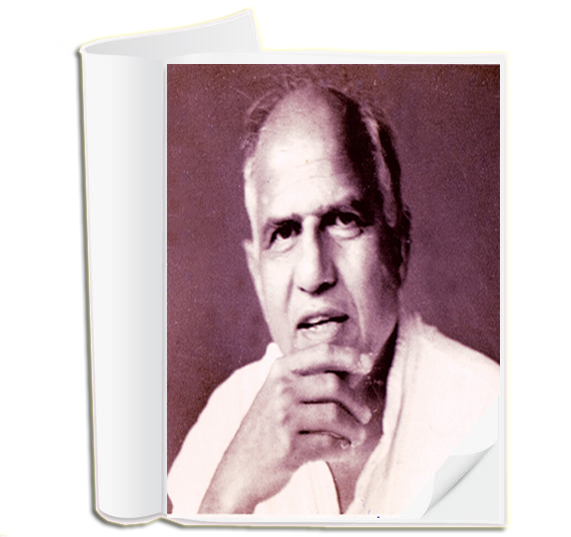 A Child of the Gandhi era .... Written By Dharampal
Dharampal : Life and Work
Born in 1922, Dharampal had his first glimpse of Mahatma Gandhi around the age of eight, when his father took him along to the 1929 Lahore Congress. A year later, Shardar Bhagat Singh and his colleagues were condemned to death and executed by the British. Dharampal still recalls many of his friends taking to the streets of Lahore, near where he lived and shouting slogans in protest.
Around the same period, there were excited discussions, especially in school, about whether the British should leave India. Some were against swaraj because they feared invasion of the county by Afghan tribesmen and others. With many others his age, Dharampal tended more and more towards the swaraj option. Though he underwent western education throughout school and college, his animosity to British rule grew year by year, By 1940, he had started to wear khadi regularly - a practice he follows even now - and even tried to take to spinning the charkha for a while.
In 1942, he was present as a fervent spectator at the Quit India Session of the Congress in Bombay and he thereafter joined the Quit India Movement. He was active in it till he was arrested in April 1943. After two months in police detention, he was released but externed from Delhi.
Dharampal recalls he was one of countless people who believed that once the British were gone. India would be rid of its misfortunes, particularly its state of disorganisation and impoverishment.
In August, 1944, he was introduced to Mirabehn by his friends. He joined her soon thereafter. At what came to be known as the Kisan Ashram, situated midway between Roorkee and Haridwar. He stayed with Mirabehn, with occasional absences in Delhi (1947-48) and England (1948, 1949) till about 1953 when she retired. First to the Himalayas, and a few years later, to Europe. But the contact stayed. Dharampal met her again for the last time in July 1982 in Vienna, about two weeks before her death. On that day, they talked together for some 6-8 hours in the quiet of the Vienna woods.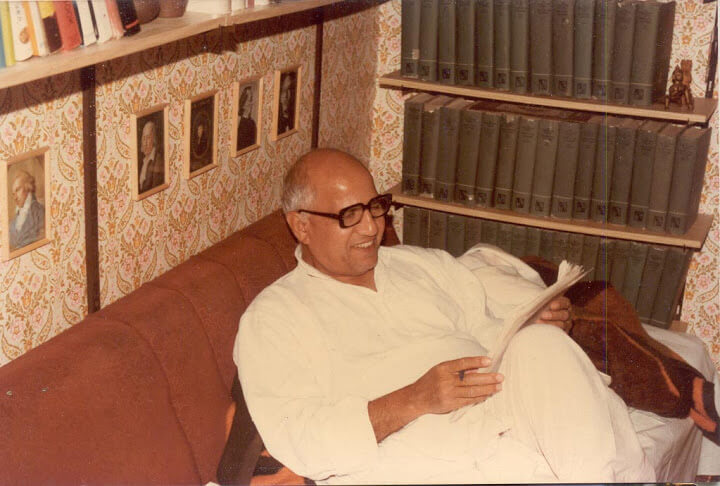 Earlier, during 1947-48, Dharampal had come in close contact with Kamaladevi Chattopadhyaya, Dr. Ram Manohar Lohia, and with numerous younger friends in Delhi. He was then associated with an attempt at cooperative rehabilitation of refugees from Pakistan. (He was a member of the Indian Cooperative Union which was founded in 1948 with Kamaladevi as its president.)
The following year, while in England, Dharampal got married to Phyllis who was English. Afterwards, they both decided to live in India. On their way back, they spent some time in Israel and visited a few other countries as well. In 1950, the community village of Bapugram in the Pashulok area, near Rishikesh, began to be formed. Dharampal and Phyllis lived in it till 1953. He returned to England with his family in 1954.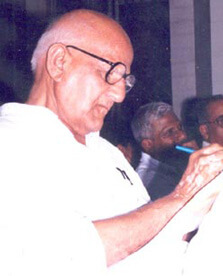 He was back in Delhi again from early 1958 to 1964 with his wife, son and daughter. He now took up the post of General Secretary of the Association of Voluntary Agencies for Rural Development (AVARD); Kamaladevi was its first president. Soon thereafter, Jayaprakash Narayan agreed to be the president of AVARD. (He remained president till about 1975.)
For about two years (1964, 1965) Dharampal worked with the All India Panchayat Parishad (A.I.P.P.) as Director of Research and spent more than a year in Tamilnadu collecting material that was later published as The Madras Panchayat System. Earlier, in 1962, he had already published a smaller book containing the proceedings of the Indian Constituent Assembly relating to the discussion on the subject of "The Panchayat as the Basis of India's Polity".
From Madras, for family reasons, Dharampal once again moved to London in early 1966. His son had met with a serious accident.
By then he was also keen on a detailed study of the Indo-British encounter during the 18th and 19th centuries. This time he stayed on in London till 1982, but visited India in between. In England, he did not have much of an income. There was also a family to support. But notwithstanding all this, he became a regular visitor to the India Office and the British Museum and spent most of his time poring over the archives. Photocopying required money. Oftentimes, old manuscripts could not be photocopied. So he copied them in long hand, page after page, millions of words, day after day. Thereafter, he would have the copied notes typed. He thus retrieved and accumulated thousands of pages of information from the archival record. When he returned to India, these notes--which filled several large trunks and suitcases--proved to be his most prized possessions.
From around 1958, Dharampal had developed an association with Sevagram especially because of Annasaheb Sahasrabudhe. He spent around a month in Sevagram in 1967, where he did his first writing based on the 18th-19th century data he had collected. His next long stay in Sevagram was from December (1980) to March (1981) when he completed The Beautiful Tree. From around August 1982 to 1987, he was mostly in Sevagram with occasional sojourns in Madras.
Dharampal was president of the Patriotic and People-Oriented Science and Technology (PPST) group. He was also closely associated with the Centre for Policy Studies located in Madras.
His wife died in London in 1986.
From 1993, he lived largely at Ashram Pratisthan, Sevagram. He passed away in 2006.